Burglars and thieves look for loopholes to gain entrance into the house. The most vulnerable parts of the place through which intruders can enter the home are doors and windows. They can enter the house quickly by breaking the glass of the windows or unlocking the doors. By employing various tactics, criminals can enter the house in no time. They mostly perform these illegal actions at night. Therefore, it is essential to use multiple security equipment and preventive measures to bring a halt to these intrusions.
Many security devices are available that one can use to enhance the home's security. They can make windows and doors more secure by adding extra locks. Look for any damage or crack in the window's glass. If the door and window are not in good condition, search for affordable window and door replacement. Replace the damaged one so that criminals find it hard to breakthrough.
Best Ways For Protection
● Installing Roll-Up Gates
People use roll-up doors or gates for security purposes in suburbs and rural areas where crime rates are higher, especially burglary rates. It is common where a person requires a reliable solution due to significant security concerns. The owner can easily use it to shut their warehouse, garage, workplace, or even home.
Furthermore, one of the considerable features of roll-up doors is they are durable and hard to break. Hard metal constitutes its frame and delivers ultimate strength and endurance. When a burglar intends to enter, roll-up gates will offer resistance and prevent external intervention. You can even use this for protecting your windows. It will cover the glass of windows if they shoot at them.
● Motion-Sensitive Lights
It is another reliable and widely accepted way to deter the entrance of any criminal into the home. It aims to fail any attempt into the building. Motion-activated lights will give an impression of ongoing surveillance taking place. In this way, a false impression will make the burglar skeptical and scared to get closer. You can install these motion-sensitive lights near your lampposts or sidewalks to provide security. Installation of a security camera and these unique lights will help prevent damage to your home. In this way, the residents can peacefully sleep when motion-activated lights are on.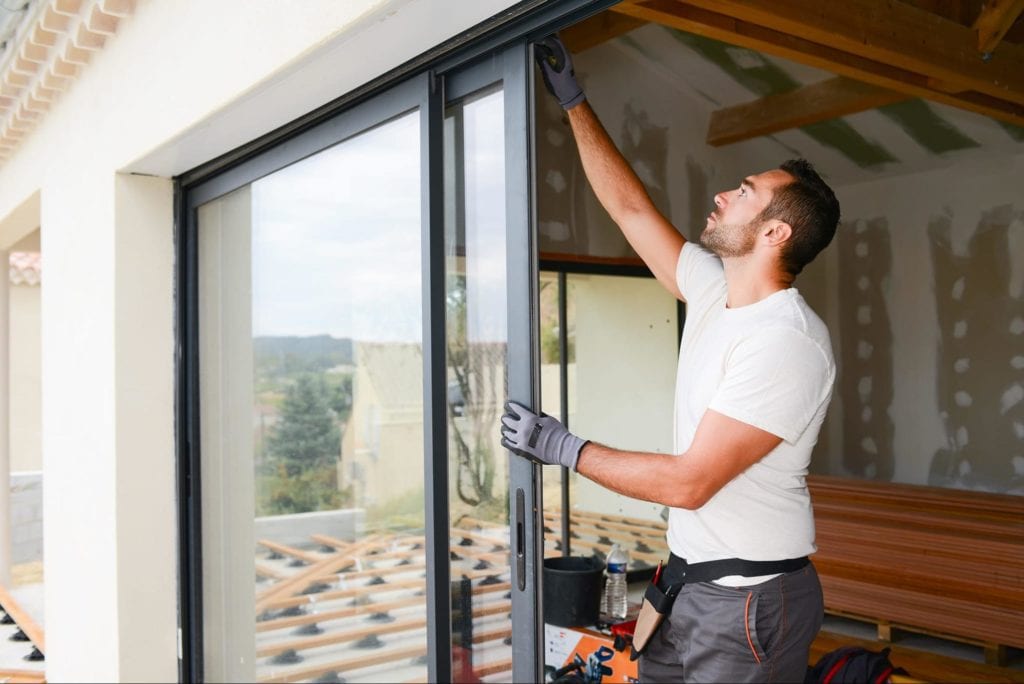 ● Security Cameras
A security camera is a powerful tool and detecting and recognizing the burglar. It provides visual evidence that will help to trace the criminals. Every street, supermarket, mall, office, and even home has a security camera. Effective both day and night in recognizing any criminal activity. However, different security cameras have various features. You can insert those cameras on the windows and doors.
Therefore select the one that has optimum working capacity. Choose a camera that will provide live surveillance 24/7. Such cameras have motion sensors as well. Any security threat detected will initiate the alarm and call the authorities. Therefore, it is better to combat such incidences that aid law enforcement.
● Security Glass
The security glass resists the invaders' attacks both day and night. Many security films and glasses of regional and international brands claim to protect doors and windows against invaders. Moreover, they also protect against extreme weather conditions. It can withstand any kind of physical attack. Select your glass frame according to the measurements, as they are available in many widths.
Conclusion
Efficient security settings will be an alarming situation for criminals. They hesitate to take even a single step ahead when they realize a high-security camera and security shielding. Furthermore, it will prevent the home from any physical damage. A secure home will make its habitants more secure. Therefore, make your door and windows efficient enough to protect the home.