Low code is a software development approach that reduces the demand for deep programming to build apps. This method offers a graphical display to help users design a program to meet their exact needs in the form of flow diagrams.
According to the recent figures from Gartner, a highly reputed research and advisory business, the global low code development industry will rise by 23% in 2021.
Why do Enterprises Choose to Want a low-code Web Application Development Platform?
Every business brings its own set of hurdles that require custom-fit solutions. Traditional development may provide specialized applications but at a significant expense in terms of budget, development time, go-to-market time, and ongoing maintenance. As a result, most companies/organizations do not want to be in this situation.
Low code web app development platforms also offer businesses the proper tools for software development. It increases an organization's overall ability, satisfaction, and output.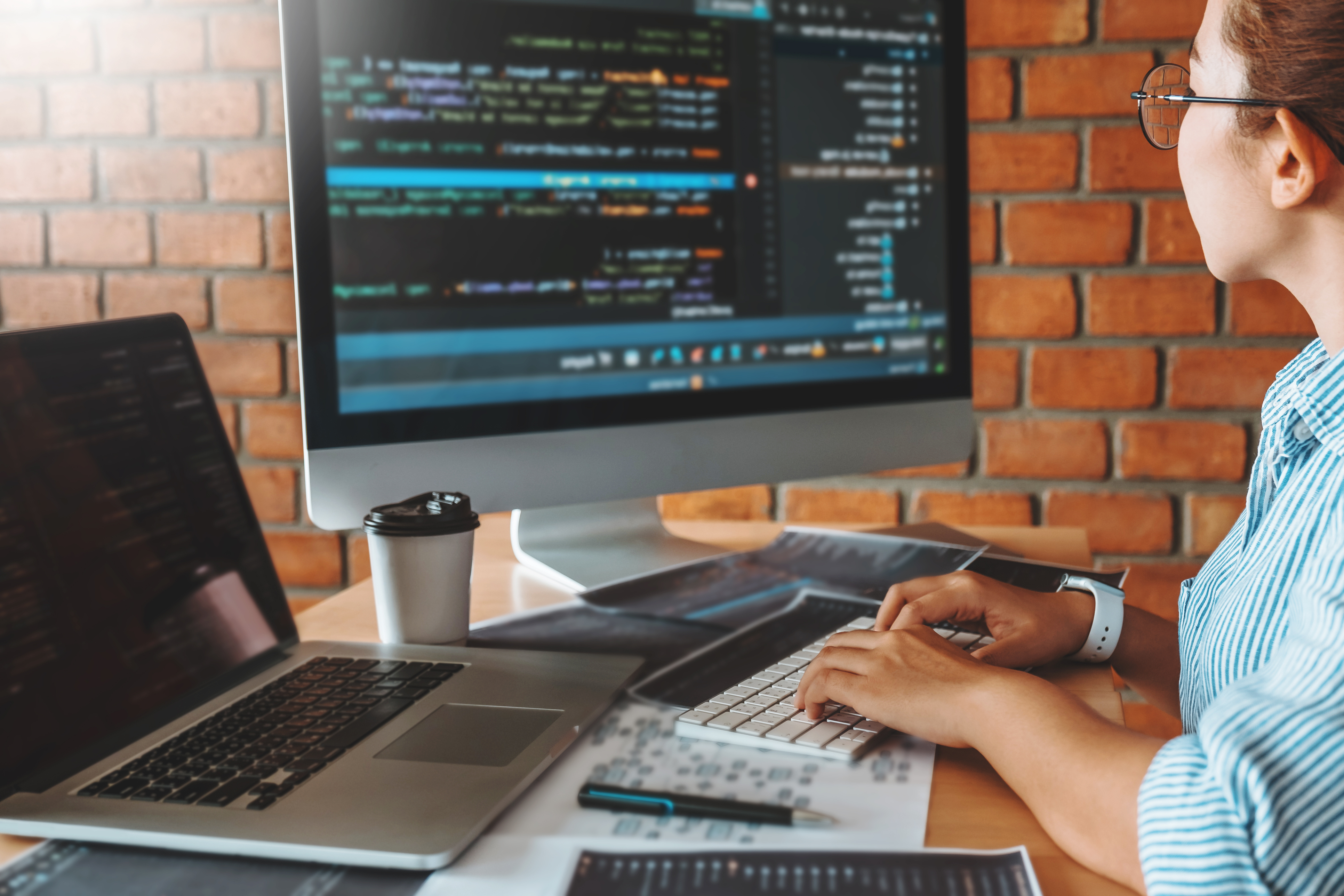 Low Code Platforms Vs. Traditional Platforms:
While you may be forced to choose between using the market's existing programs or managing a large number of papers and spreadsheets, low code has grown to fill the void and become the third choice.
Low-code web app development platforms differ from typical software development in the following ways.
Traditional methods of application maintenance can be time-consuming, especially when a company's needs and interests change mostly. Such as, to help a firm perform more effectively, you might need to provide an additional feature to a program. However, you'll have to develop new code for that area to do so.
Furthermore, when you've finished testing and debugging the app, you may need to return and adjust any out-of-synch items.
You can simply control graphic interfaces on the development platform with low code development platforms. You don't have to be stressed about updating your apps with time since the platform designer is always refreshing and upgrading the stored designs and, as a result, your website without even bothering you.
Final Verdict:
Line-by-line coding, which was certainly a reasonable method of designing apps, is required by conventional approaches. Traditional techniques of development will not offer successful results when demand for more complicated app designs and much larger enterprises.
You can use low code web app development platforms to make apps with a graphical user interface. On the other hand, It is now a much superior alternative. You can develop and utilize basic apps in minutes by adding and removing them from a library of randomly generated interfaces.
if you want to know about rapid web application development platform and mendix vs powerapps vs outsystems vs Wavemaker low code pricing